HOPE FOR ALL NATIONS
MINISTRIES INTERNATIONAL, INC.
Invites you to the 15th Annual Missions Banquet on Friday October 19, 2018 at 6:00 and the Great Commission Seminar October 20, 2018 (New dates) at Double Tree By Hilton Warren Place, 6110 S. Yale Avenue, Tulsa, OK.
Free Admission!! All Welcome!
To Register Click Here
Help Sponsor A Banquet Table at $400.00 or Half a Table at $200.00.
Mail your tax deductible donation or donate online at:
Hope for All Nations Ministries International
Edwell & Constance Nhira
P. O. Box 722, Jenks, OK 74037
Tel: 918.712.8497 / 918.809.9156 / 918.808.8189
Web site: www.hopecenterzimbabwe.com
Email: drnhira@sbcglobal.net
Thank you for sending us to Zimbabwe for the 16th year in a row.
We hope you enjoy this slideshow that displays some of the highlights of our previous Mission Trip.
Without your prayers and support we would not have been able to touch so many people with the Gospel. God Bless You and Pray about helping us as we prepare to go on our 16th Mission to Zimbabwe in coming months.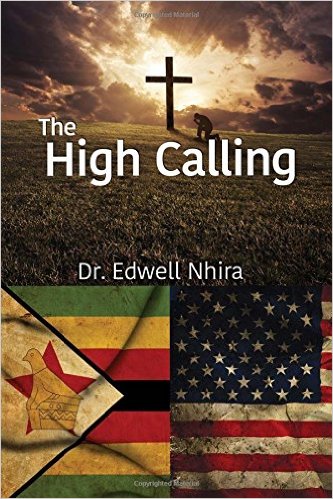 Edwell's book is now available through Amazon.com.
The book is available in two different formats: Paperback or as a Kindle ebook.
To read the description of this book and order your copy, click on the image of the book. It will take you to the Amazon page where you can secure your copy.
This is a book that you will want to add to your library. It will not only inspire you, but will build up your faith in the Lord.
Order your copy today!